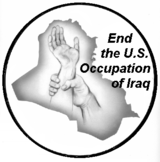 Peace and Justice Works
Site Navigation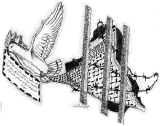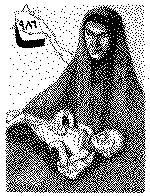 Peace and Justice Works
Iraq Affinity Group
educating the public about the effects of U.S. policy on the people of Iraq,
and other areas including SW Asia, North Africa, and the "Middle East."
---
See our wish list (at the Portland Copwatch website)
---
Sign up for the Peace and Justice Works email list, which will include information about the Iraq Affinity Group, by going to:
https://mailman.panix.com/listinfo.cgi/pjw-list
Email list info updated 6/15
---
Current and Upcoming Events
Check out info on Emergency rallies in case of US bombings.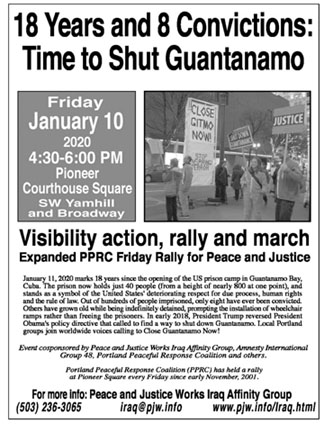 Friday, January 10, 2020 4:30-6:00 PM
"18 Years and 8 Convictions: Time to Shut Guantanamo"
SW Yamhill and Broadway, Pioneer Courthouse Square, Portland
Visibility action, rally and march
Expanded PPRC Friday Rally for Peace and Justice
More info • Flyer • Fact Sheet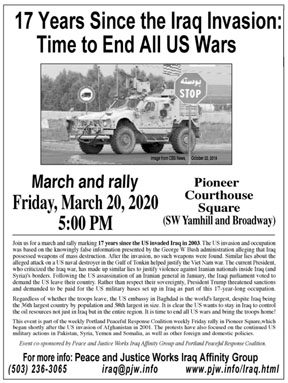 Friday, March 20, 2020 5:00 PM
"17 Years Since the Iraq Invasion:
Time to End All US Wars"
SW Yamhill and Broadway, Pioneer Courthouse Square, Portland
Rally and march
PPRC Friday Rally for Peace and Justice
More info • Flyer
Keep Oregon's Guard Home
Read about our November 2019 efforts to Keep the National Guard from deployment to Afghanistan, Iraq and elsewhere.
(letter signed by 14 organizations to Governor Kate Brown).
Also see previous efforts of the war dollars home campaign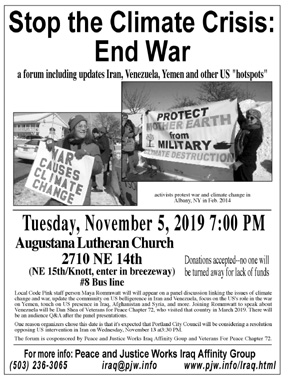 Tuesday, November 5, 2019, 7:00 PM
Stop the Climate Crisis: End War
A forum including updates Iran, Venezuela, Yemen and other US "hotspots"
Augustana Lutheran Church Community Room (downstairs)
2710 NE 14th (corner of NE 15th and Knott), enter through breezeway
More info • Flyer • Facebook page*

PJW contacts Congress about War on Yemen (January 2018-May 2018)
Read PJW's letter about the war and congressional responses
posted 6/1/18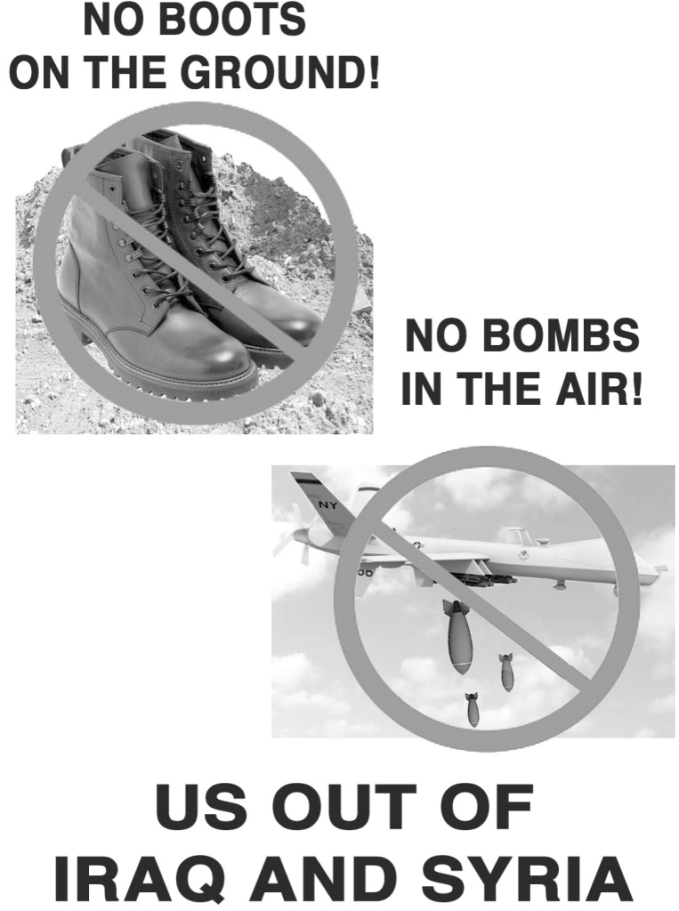 Dec 2015->: Download and post "No Boots/No Bombs" poster
This poster was created by the PJW Iraq Affinity Group to refute the calls for "boots on the ground" in Iraq and Syria, and to be clear that saying we don't want troops engaging in combat also means no drones or aircraft dropping bombs.
Download it, print it, and post it!
Take Action To Stop a New Endless War! (2/12/15)
End Authorizations for Use of Military Force!
Download a letter to send congress
---
Other Information



Download our most recent Fact sheet
Iraq 15 Years Later: Forever War? (March 16, 2018)


Monday, May 2 2011
PJW STATEMENT: Bin Laden assassination
is not something to celebrate
Read about the Campaign to Keep Oregon's National Guard Home
from Iraq and Afghanistan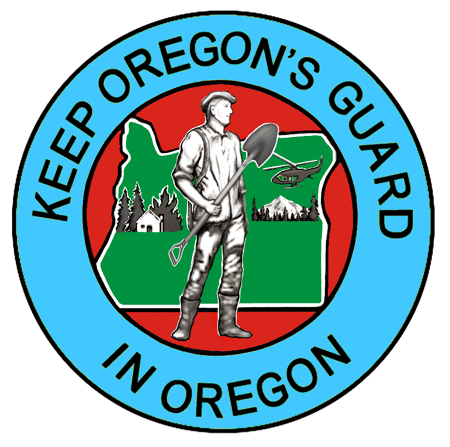 Launched as part of the Campaign to Bring the Troops home in May, 2008
Guard Home Campaign Considers Successes in 2009 session (6/23/09)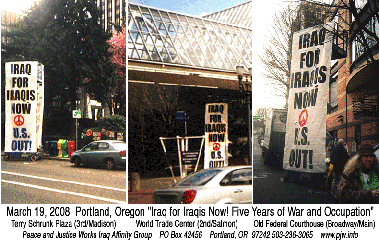 Info on Wednesday, March 19, 2008 Action
"Iraq for Iraqis Now! U.S. Out / Five Years of War and Occupation"
Day of action on the fifth anniversary of the invasion
More info
Images of our three 20-foot banners
See an image of the Message to the Iraqi People
low resolution-97KB / high resolution-3 MB
and short quicktime video
from the Mon., March 19, 2007 action
at Terry Schrunk Plaza
T-Shirts with the
Message to the Iraqi People --just $14 Contact PJW for more information
January-May, 2007: The Oregon House and Senate each passed resolutions regarding Iraq.
Peace and Justice Works and other groups worked on a
proposed statewide resolution in Oregon
calling for the troops to come home and to fund human needs.
The resolution was based on the Portland City Council resolution
adoped unanimously on November 30, 2006.
With the announcement of a "surge" in troop deployment,
and a limited six-month session for our legislators,
now is the time for Oregon to take a stand as a whole!
Sanctions lifted,
but UN gives control of Iraq to U.S. On May 22, 2003, twelve years, nine months, and 16 days after sanctions were imposed on Iraq, the Security Council voted 14-0 to lift sanctions...
and give full authority in Iraq to the U.S and U.K.
Comments from Institute for Public Accuracy on the lifting of sanctions.
Please note below the revised information about our group, which has reassessed its mission in the aftermath of the war on Iraq and the lifting of sanctions. We have also added a contacts and references page for quick resource info.
Read our fact sheet: "US Out of Iraq! Demand Balanced Media Coverage" (April 12, 2003)

---
Fact Sheets
Our Recent Fact Sheets:
Fact Sheet-March 16, 2018
Iraq 15 Years Later: Forever War?
Fact Sheet-September 23, 2017
Opposing America's Ongoing Wars
Other Fact Sheets:
Fact Sheet-March 17, 2017
The Quagmire Continues: 14 Years in Iraq
Click here for: •other PJW/Iraq Affinity Group fact sheets
•past Iraq Affinity Group and other PJW events
Back to top
---
---
Iraq Affinity Group
MISSION STATEMENT
The Peace and Justice Works Iraq Affinity Group is committed to educating the public about the effects of U.S. policy on the people of Iraq, and other areas including SW Asia, North Africa, and the "Middle East."**
WHO WE ARE
We are a secular grassroots group connected to the local peace and justice organization Peace and Justice Works. We are men and women, young and old, of various ethnic heritages and religious and spiritual beliefs.

We organize to improve the lives of the Iraqi people and ensure that Iraq's sovereignty is regained and respected. We will continue to oppose the expansion of the "War on Terrorism," especially as the U.S. threatens Iraq's neighbors with military action.

We believe the United States' pre-emptive war on Iraq and subsequent occupation are illegal and immoral. Following over twelve years of the most stringent economic embargo in world history which killed hundreds of thousands of Iraqis, we find the image of Americans as "liberators" a shocking rewrite of history.

The regime of Saddam Hussein was a brutal dictatorship, which caused fear and repression in Iraq. However, U.S. policy--both in installing and supporting Hussein and in deliberately preventing the rebuilding of the country's infrastructure for 12 years--is just as much responsible for the suffering there.
WHAT WE DO
EDUCATE
The Iraq Affinity Group organizes public visibility actions, teach-ins, forums, letter-writing and phoning efforts to raise awareness of the situation in Iraq. We encourage people to share information with their friends, families, neighbors and co-workers.

Reliable information about the U.S.' role in Iraq is difficult to find in the mainstream media. As such, the American public must get its information from elsewhere about Iraqi military and civilian casualties, the hundreds of thousands of Iraqis who died due to U.S./U.N. sanctions (1990-2003), and the probable ramifications of the U.S., U.K, World Bank and International Monetary Fund having complete control of Iraq's oil wealth.

The terms of UN Security Council resolution 1483 clearly identify the U.S. as an occupying power, yet call for an end to the occupation only once "an internationally recognised, representative government is established by the People of Iraq" By this Resolution, the U.N. retroactively approved of a war that it had opposed, and has given the U.S. an open-ended invitation to rule Iraq as a military satellite state.
NETWORK
Many other groups in Portland and around the country are opposed to U.S. policy in Iraq. We keep in touch with them, sharing information and creating a local and national response and activity network. See our contacts and references page for more information.
RESEARCH
We get our information from various sources including U.N. documents, small articles in the Oregonian, the internet, eyewitness reports, and various journals in the library. There are numerous websites with great up-to-date information on the situation in Iraq.
PUBLISH
We publish fact sheets a few times each year. We have written or participated in the creation of several articles in the Oregon Peaceworker and the Portland Alliance.
HISTORY
A major organizing effort of PJW since its inception in 1992, the Iraq Affinity Group's main focus has been to hold public activities regarding U.S. policy in Iraq. While our work was mostly ad hoc the first few years, the IAG has been meeting regularly since November, 1995, one or two times a month (please call for next meeting date!). We were among the 150 plus groups who helped organize massive peace rallies against the bombing of Iraq in early 2003.

From 1992 to the present, our Forums, rallies and demonstrations have brought the plight of the Iraqis to the attention of the public.

From 1993 to 2003 on January 16th, we held a public event commemorating the beginning of the first "Gulf War," making connections to other U.S. policies and reminding the community that the war continued in the form of sanctions and no-fly zone bombings.

Participants include PJW members, Portland area Iraqi-Americans, members of other area peace and social justice groups, and other interested parties. If you are interested in getting involved, please write or call: