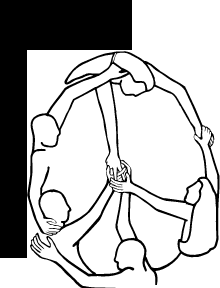 Peace and Justice Works
Site Navigation















Cosponsors and endorsers of
October 11, 2015
Call Out for Justice: End the Wars
Rally and March in Portland, OR
(in order of appearance)
(44 groups with endorsers as of October 9, 2015):

Click here for alphabetical list
---
Cosponsors include (15 listed):

Peace and Justice Works Iraq Affinity Group (503-236-3065)
Portland Jobs with Justice
Living Earth
Occupy Portland Elder Caucus
Oregon Physicians for Social Responsibility
Jewish Voice for Peace-Portland
Veterans for Peace Chapter 72
Augustana Lutheran Church
War Resisters League-Portland
Peace Action Group-First Unitarian Church
Americans United for Palestinian Human Rights
18th Avenue Peace House
Women's International League for Peace and Freedom-Portland
KBOO Community Radio 90.7 FM (media cosponsor)
Center for Intercultural Organizing.
and others.

Endorsers include (29 listed):

Recruiter Watch
Little Light of Mine Friends Worship Group
Portland Copwatch
Oregon Wildlife Federation
Back 2 the WALL
Black Lives Matter Portland
East Timor Action Network-Portland
Albina Ministerial Alliance Coalition for Justice and Police Reform
Vancouver for Peace
West Hills Friends Peace Committee
Community Alliance of Lane County (CALC)
Oregon PeaceWorks
Corvallis Alternatives to War
Portland Alliance (media endorser)
Pacific Green Party
International Socialist Organization
Portland Peaceful Response Coalition (www.pprc-news.info)
Veterans for Peace Chapter 132 (Corvallis)
Oregon Community for War Tax Resistance
Code Pink Portland
Oregon Progressive Party
BARK (forest defenders)
Mirador Kitchen & Home
Portland Central America Solidarity Committee
NAACP Portland Branch 1120
Oregon NOW
Freedom Socialist Party
First Congregational United Church of Christ
15 Now
and others.