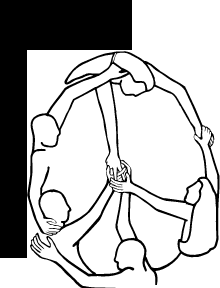 Peace and Justice Works
Site Navigation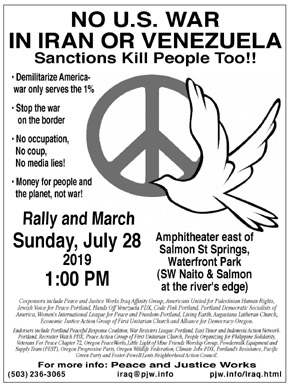 ---
NEWS ITEM / CALENDAR LISTING
Peace and Justice Works
Iraq Affinity Group
PO Box 42456
Portland, OR 97242
(503) 236-3065 (Office)
iraq @ pjw.info
http://www.pjw.info/Iraq.html
"No U.S. War in Iran or Venezuela
Sanctions Kill People Too!" March/Rally
*Sunday, July 28, 2019*
1:00 PM
At the Amphitheater east of Salmon Street Springs in
Waterfront Park (SW Salmon and Naito Pkwy at the river's edge)
There will be a march and rally on Sunday, July 28 primarily focusing on the possibility of US military intervention in Iran and Venezuela, but also calling attention to the use of sanctions as economic war. The event will take place at 1 PM at the Amphitheater east of Salmon Street Springs in Waterfront Park (SW Salmon and Naito Pkwy at the river's edge). This is a family-friendly, permitted event.
The main message of the event is "No U.S. War in Iran or Venezuela," adding that "Sanctions Kill People Too!" Other points agreed on by event organizers are:
• Demilitarize America- war only serves the 1%
• No occupation, No coup, No media lies!
• Stop the war on the border
• Money for people and the planet, not war!
Cosponsors include Peace and Justice Works Iraq Affinity Group, Americans United for Palestinian Human Rights, Jewish Voice for Peace-Portland, Hands Off Venezuela PDX, Portland Peaceful Response Coalition, Peace Action Group of First Unitarian Church, Code Pink Portland, Portland Democratic Socialists of America, Veterans for Peace Chapter 72, Women's International League for Peace and Freedom-Portland, Living Earth, Augustana Lutheran Church, Economic Justice Action Group of First Unitarian Church, Alliance for Democracy-Oregon, KBOO 90.7 FM Community Radio (media cosponsor), Friends of Sabeel, First Unitarian Church of Portland, Portland Central America Solidarity Committee and Nasty Women Get **it Done.
Endorsers include War Resisters League-Portland, East Timor Action Network-Portland, Recruiter Watch PDX, People Organizing for Philippine Solidarity, Oregon PeaceWorks, Little Light of Mine Friends Worship Group, Powdermilk Equipment and Supply Team (PEST), Oregon Progressive Party, Oregon Wildlife Federation, Climate Jobs PDX, Portland's Resistance, Pacific Green Party, Foster-Powell/Lents Neighborhood Action Council, Military Families Speak Out-Oregon, BerniePDX, The Democratic Party of Multnomah County and Unite Oregon.
For more information or to get involved, if your group would like to cosponsor or endorse, or if you want to volunteer contact the Peace and Justice Works Iraq Affinity Group at 503-236-3065 (voice or text), email iraq@pjw.info , or visit the website at http://www.pjw.info. A flyer is available at http://www.pjw.info/iran_venezuela_demo_flyer.pdf . The Facebook event page for the mobliization is at https://www.facebook.com/events/2357913040963681.
---
(NOTE: THE DATE WAS CHANGED FROM JULY 20 TO JULY 28)
---
REPORTS BACK / PHOTOS (7/29->)
Both KGW-TV (8) and KOIN-TV (6) covered the rally on their 5 PM broadcasts on July 28.
You can see the KGW story at 9:49 at this link:
https://www.kgw.com/video/news/local/top-stories-5pm-7-28-19/283-00188d7a-e938-456d-ab8b-86c6a957b75b
Veteran For Peace Mike Hastie shared these photos (click to enlarge):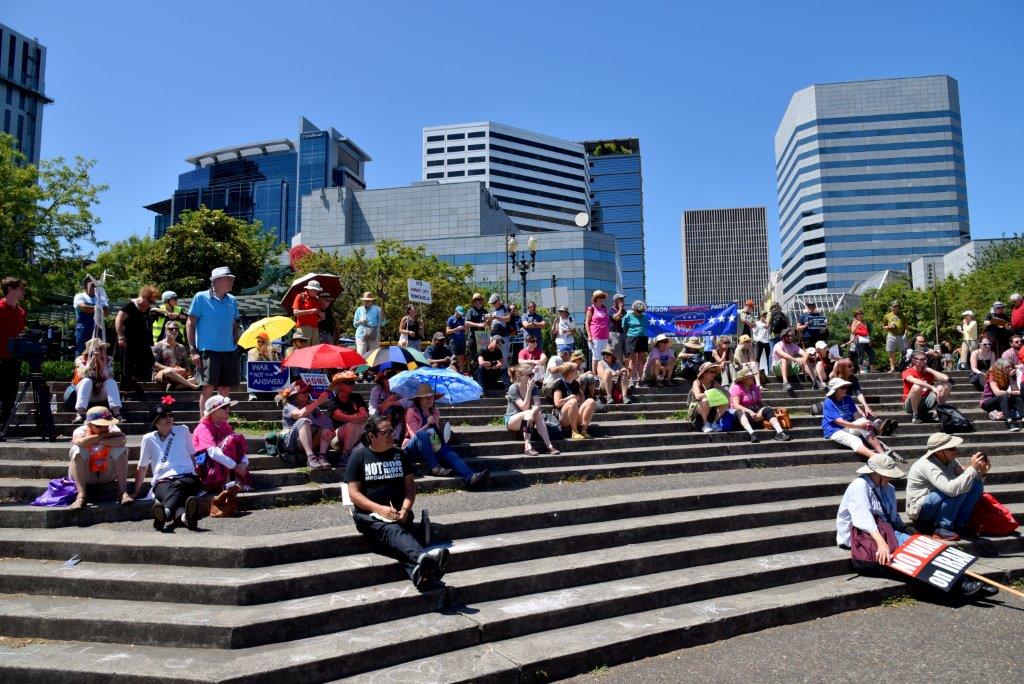 Portland's Resistance shared these other photos:
(click to enlarge)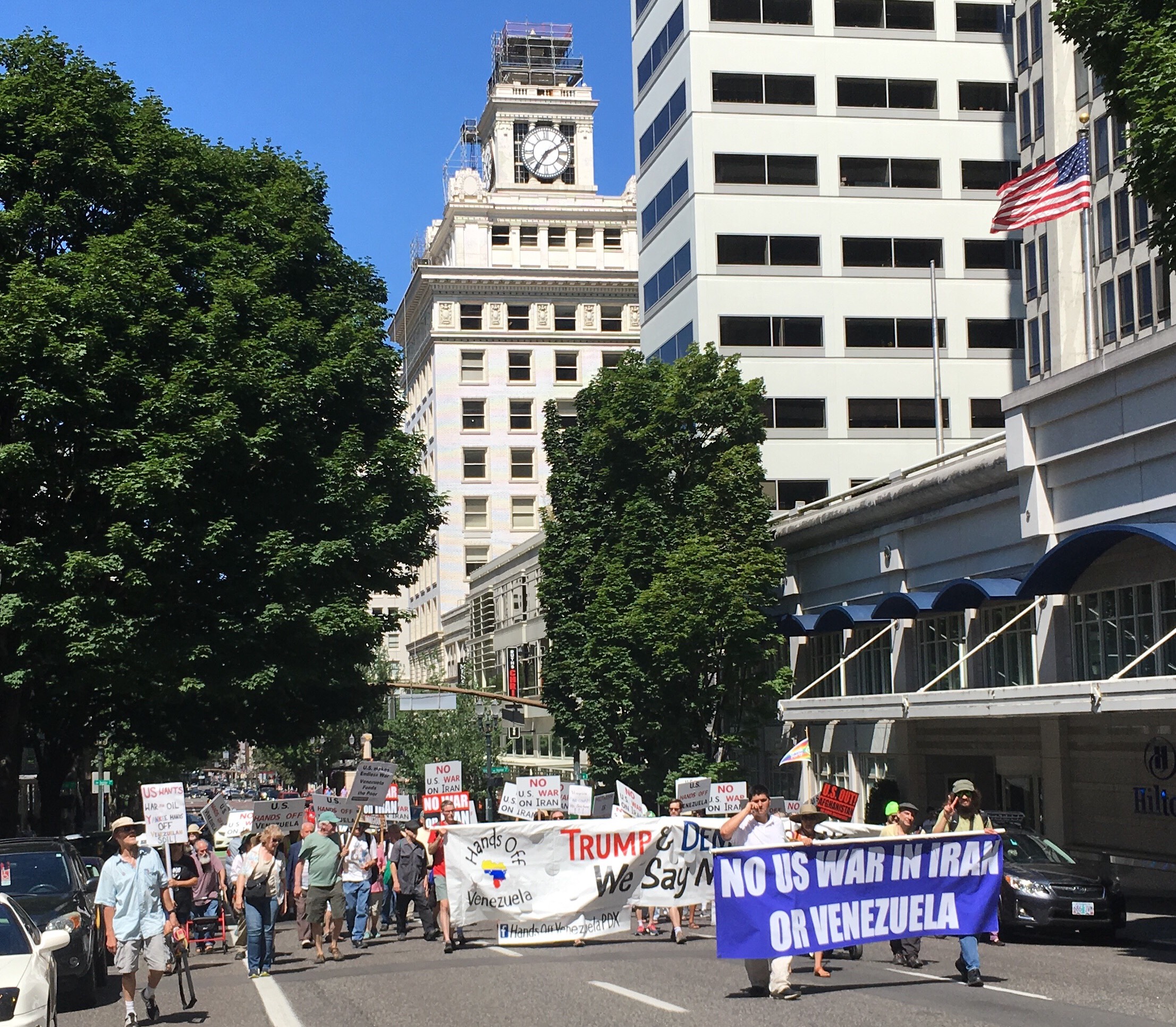 ---
Reports back/photos (7/29->)
List of cosponsors
Alphabetical list